Ad Hoc Mobile Applications for Crisis Management: Cincinnati Responds to 100-Year Storm Disaster
Apr 11, 2017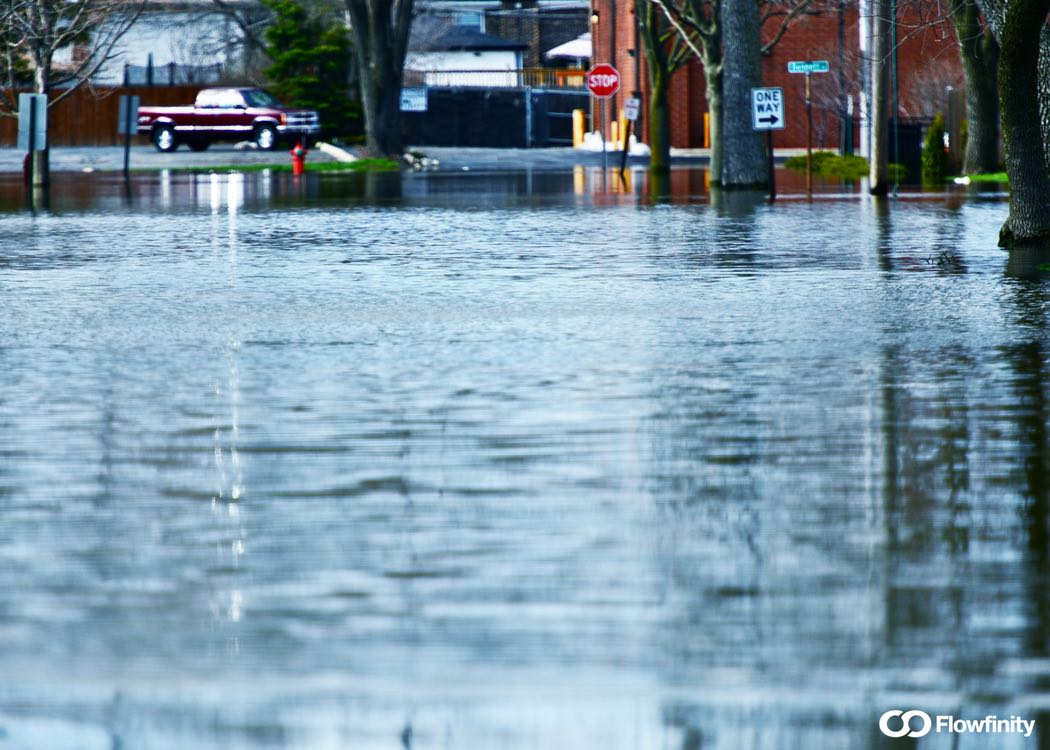 A crisis can strike an organization at any time. Even with advanced planning, sudden and unpredictable events can overwhelm your organization. That's exactly what happened to the City of Cincinnati.
On Aug. 28th, 2016, the city suffered a torrential downpour that saw flash floods, power outages, and major sewer backups affecting thousands of residents across the region. The cumulative rain qualified as a 100-year storm, a rain event that has only a 1% chance of occurring in any year.
The Metropolitan Sewer District of Greater Cincinnati (MSDGC) was responsible for providing emergency services associated with backups from the public sewer system through its Sewer Backup (SBU) Program. Typically responsible for 450 sewer backups annually, MSDGC saw an astounding 2000 reports come in over the course of 3 days. This meant field service technicians had to attend thousands of homes to clean and disinfect each property.
With only the complement of on-hand staff and extreme urgency required, MSDGC was unable to support this volume of work following normal operational procedures. The City of Cincinnati was truly facing a crisis. What they needed was a way to efficiently triage service requests, manage field service activities, expedite third-party work orders, and assist property damage claims processing all while reducing administrative time. To compound the problem, MSDGC needed to make sure that all work was completed in a way that would result in consistent, quality documentation that would meet standards for disaster funding applications at the conclusion of the event.
They needed to come up with solutions, and they had to do it fast.
MSDGC immediately got a team together and brainstormed their plan of action. Within a couple of hours, they had a whiteboard design of the first new customer outreach system they would need. They were already successfully using systems they had built with Flowfinity to manage day-to-day field operations, so they chose to implement their emergency response applications using the Flowfinity system to help in managing this crisis.
Using Flowfinity's fast application development approach, MSDGC quickly built the first of its new required business applications, and had it live and in use the same day. Multiple call centers were set up, and volunteers were calling back hundreds of customers to assess and catalog the status of their residential mechanical systems and living conditions. Using this information, field technicians were deployed to perform inspections on-site while recording all the information in Flowfinity apps. Over the next few days, MSDGC continued to build additional mobile applications to manage the crisis. Their efforts paid off as they rapidly and systematically provided emergency services for each property, helping the city overcome this historic rain event.
The City of Cincinnati leveraged mobile technology to quickly put in place a solution during the crisis. Here are 4 valuable lessons you can take away from their experience:
1. Choose tools without coding for speed
When you're in a state of emergency, you need to move quickly. Declarative application building tools let business systems teams create mobile business process applications fast to get systems up and running sooner, without code. Their user-friendly configuration approach also allows IT to recruit business-line developers for departmental involvement, while still retaining control of security and data access. MSDGC had to design and deploy new robust business process systems without the direct involvement of professional developers. Members of the business-line operations team rapidly designed and deployed the required applications through the intuitive point-and-click features of Flowfinity's software.
2. Look for a true workflow solution
You've diligently finalized every step of your emergency procedures, and the last thing you want is to find out your software system is not powerful enough to meet your workflow needs. Look for a mobile solution that has skip logic, conditional fields, workflow states, real-time data, and can search past records from a centralized database. MSD's emergency applications were configured to require its contractors to attach all proper documentation for their work orders before they could be moved to the 'Ready to Invoice' state. This improved tracking of third-party work orders, ensured control of incurred expenses, and provided a real-time view into the status of hundreds of concurrent emergency jobs.
3. Understand the value of software usability
End users are the ultimate judges of business applications, so it's critical to build applications with them in mind. Look for a platform that allows app users to accomplish complex tasks through a simple user interface that's easy to navigate. To handle high call volume, MSDGC had volunteers who have never worked with Flowfinity staffing the phones. The application was designed to guide them step-by-step through the call process, prompting them to ask questions when necessary or inform the customer what to do next. Minimal training was required, as all steps were logically implemented in the mobile application.
4. Invest in a solution with integration options
Mobile software with URL deep linking can manage the movement of data between applications, and save you time. MSDGC integrated all emergency mobile applications together, as well as ArcGIS mapping software. This helped users easily access the information they needed, when and where they needed it.
Flowfinity's flexible software lets you build complete mobile business applications with point-and-click, not code. To learn how you can quickly automate your business processes through mobility, start a free trial today.
Transform your business with mobile apps.
« Flowfinity 101: Easy-to-Build Mobile Apps That Work Offline
Why You Should Build Business Process Applications with Point-and-Click »