Just More Hype or Ripe for Adoption? Our Top 3 'Tech Trends' for 2022
Dec 1, 2021, by Sean King with Alex Puttonen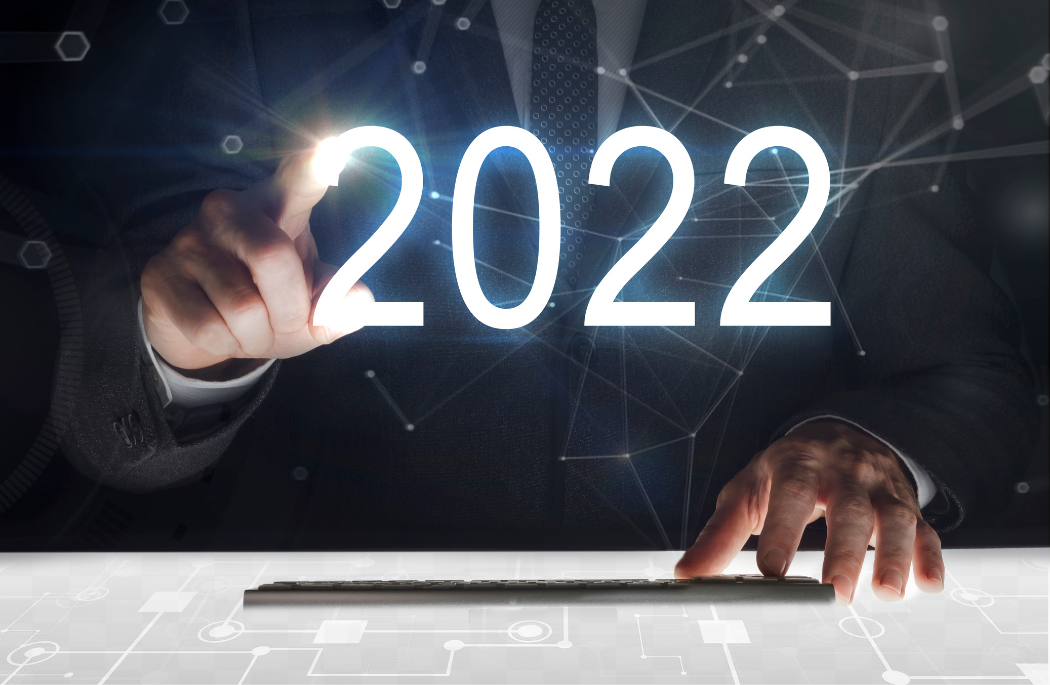 It's that time of year again! Time for all the tech websites to publish lists of 'trends' that will shape the year ahead. And given the increased interest in 'going digital' to facilitate remote or hybrid work, this year is no different.
With so much buzz around new technologies, some justified and some not, it's difficult to separate what's just hype from the emerging tech that's ripe for adoption.
It's important to remember that just because a technology is new and 'buzzworthy' doesn't always mean it signals a new trend or even constitutes a new approach.
And as Gartner predicts worldwide IT spending is set to exceed $4 trillion in 2022. Business and IT leaders should focus on implementing solutions that will solve fundamental problems and truly add value, and we concede that's not always easy.
Here are the technologies we believe will meaningfully shape digital transformation in the coming year.
Finding Flexibility with No-Code App Building
Delivering custom solutions tailored to specific business needs has long been the holy grail for IT and business analysts tasked with improving processes in the enterprise. However, until recent years, this has been prohibitively expensive for all but the largest and most sophisticated organizations. Even then, cost overruns and project delays have been notoriously commonplace in IT.
This led to the rise of off-the-shelf software, as what were intended to be business function specific solutions were brought to market, by a proliferation of vendors. However, this one-size-fits-all approach often comes with significant compromise, as businesses all have unique processes that must be forced to comply with restrictive software.
The limited customization isn't the only issue with this approach. As businesses become reliant on packaged software, they also risk data becoming siloed from other core systems, which can cause inefficiency and errors.
It's desirable to integrate software into more unified workflows. So many businesses find themselves back where they started, competing for scarce developer resources.
Organizations are looking for new ways to manage, streamline and integrate their businesses processes. No-code platforms allow businesses to leverage the knowledge and skills of their managers and staff, often known as citizen developers, to avoid burdening talented developers with mundane procedural programming tasks.
Using visual toolsets, these citizen developers can prototype and iterate new digital workflows that replace paper forms or processes that span various pieces of software into unified, streamlined digital workflows.
IT professionals, free from the burden of clearing backlogs of day-to-day application updates, can then focus on governing systems as a whole and the development work that best generates value for the business.
As a recent McKinsey research suggests, empowering employees and removing barriers is "an opportunity to do away with bureaucracy and non-value-added processes and meetings, and really re-think how an organization works."
In this context, no-code application development is about more than unifying and streamlining workflows. It becomes a way to boost employee engagement and retention by empowering innovators and process thinkers throughout your organization to solve problems. While at the same time, allowing your developers to work on long-term, more strategic goals that impact the bottom line!
Is Hyperautomation All Hype?
To answer the question, it's a new way of discussing the same trend… business process automation!
While the future looks more stable than the previous 18 months, the reality is that many organizations are still in the process of repositioning themselves to be more agile in their automation efforts. In some cases, this means formalizing and improving upon remote or hybrid work models. In other cases, it may mean reengineering processes based on lessons learned during the pandemic.
It's no surprise that automation remains an essential component of digital transformation. Gartner predicts that as organizations look to the future, there will be more emphasis on deploying more sophisticated automation initiatives.
There is even growing talk of hyperautomation, essentially scaling automation throughout an enterprise using multiple platforms, as an emerging trend. What is important here is that this approach places a heavy emphasis on committing to deploying even more systems that require integration.
However, for all this analyst talk, hyperautomation is a bit of a buzzword to describe what's already occurring. And, in many instances creating unforeseen challenges! Adding more peripheral software that needs to be integrated and managed will strain IT departments further rather than solve problems for most organizations.
Advances in no-code development platforms mean that process automation robots can now manage and execute most repetitive, rule-based tasks. Due to the iterative and visual nature of no-code apps, businesses can quickly automate workflows and make changes instantly without worrying about complex integrations.
Assigning time-sensitive or high-volume tasks to software robots will allow no-code customers to reduce latency, free up employees to focus on more strategic work, and improve operational efficiency.
So, to answer the original question, 'is hyperautomation all hype?'
Well, it depends on the context. The time is ripe to consider scaling automation throughout your organization!
With the right no-code platform at the core of your systems, you can achieve automation without committing to a 'hyperautomation' approach that demands you deploy new specialist products that sit on the periphery and take up valuable resources to manage.
IIoT Brings Business Process Automation to the Edge!
While hyperautomation may add additional complexity to the periphery of your systems, IIoT will bring your vital business process data back from the edge!
The Internet of Things and Edge Computing remain the most prominent technology trend and will continue to be so in the coming years. McKinsey predicts that by 2025, more than 50 billion devices will be connected to the IIoT and will generate 79.4 zettabytes of data each year!
IIoT plays a crucial role In further automating workflows, creating truly end-to-end business processes by connecting physical assets to your digital workflows. Industries that deal with infrastructure or manufacture products are best placed to benefit.
Using Edge Controller devices, organizations can monitor the status of the assets in real-time and relay data back to their centralized database for analysis and data visualization. Controllers also allow for data to be processed at the point of collection, adding further automation to business processes. For example, a controller device can flag when an asset exceeds its temperature or calibration, potentially even powering down the device to avoid damage.
The benefits of taking a no-code approach to IoT deployments are that the iterative, flexible nature of no-code allows organizations to implement their solution in a fraction of the time and cost of coded or pre-packaged alternatives.
This is particularly true of IIoT deployments that will augment Operational Technology systems, where no-code IoT deployments can help upgrade and improve traditional, entrenched monitoring systems like SCADA.
Conclusion
As always, in 2022, the key to a successful digital transformation will be selecting the right mix of people, processes, and technology, regardless of the latest hype. We believe that no-code app development is ripe for adoption, provided you find the right platform to empower business leaders with the ability to deploy solutions independently while remaining flexible enough to satisfy IT.
The keys to finding success with no code in your technology roadmap are ensuring the ability to integrate securely with core systems, having sophisticated software robots to drive process automation, and support for IIoT machine data and edge computing.
To learn how our no-code development platform can help solve your process problems, contact our experts for a complimentary consultation. All the best for the year ahead!
Don't forget to share this post!