Flowfinity Adds NFC Support for iOS 11 Business Process Applications
VANCOUVER, BC, Mar. 20, 2018 - Flowfinity Wireless Inc. today announced a new feature for its business process application software that improves how business information is managed in field. The latest software update includes NFC (Near Field Communication) support on iOS 11 devices, allowing data to be captured and stored faster and more accurately.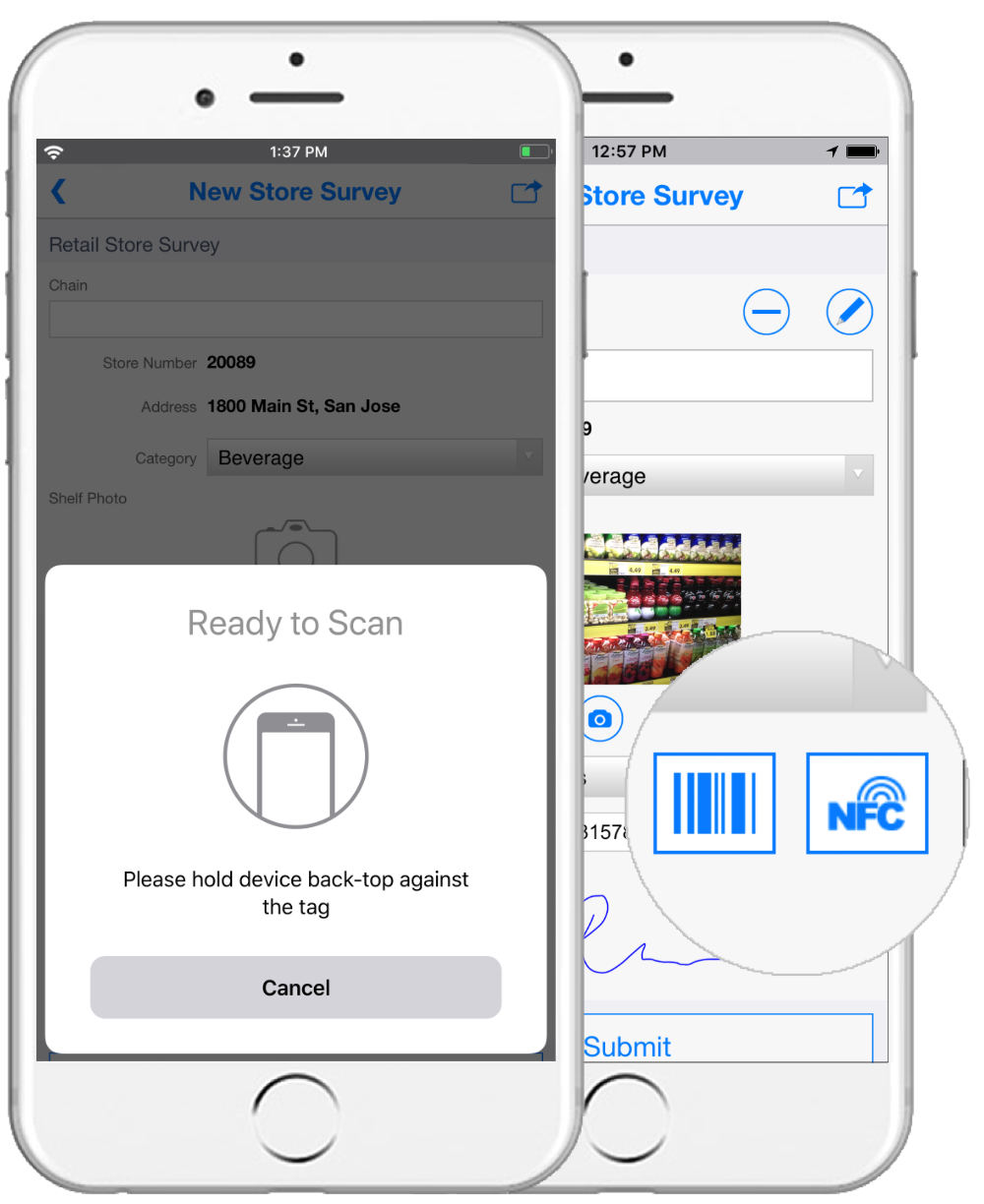 With Flowfinity, IT staff or citizen developers can build their own business applications quickly with a code-free, point-and-click editor. Offline mobile forms, flexible workflows, and KPI dashboards can be incorporated to automate business processes and enable digital transformation.
This new feature means that organizations now have a more convenient way to add NFC technology to their mobile applications, and capture information about assets or inventory by simply tapping. It eliminates the need to buy specialized scanning hardware and software, input data manually, or scan barcodes with a device camera.
NFC also offers a way to leverage passive assets including employee badges or business cards that don't have their own power source.
All information collected in Flowfinity is sent to a centralized database, giving management and other employees in the office a live view of field activities in real-time. For example, they can be notified as soon as new construction equipment is received, an engineer signs-in for a site inspection, or a job site asset becomes available for use.
With NFC integrated directly into mobile forms, field staff can spend less time looking up information and concentrate on performing higher value activities.
Setting up NFC scanning in Flowfinity is quick and easy. The application designer simply adds the new field to the mobile form, and publishes it with one click. When field staff pull up the mobile app on their NFC-supported iOS or Android device, it will give them the option to scan with NFC.
To see the full list of new features, please visit https://www.flowfinity.com/apps/new-features.aspx
About Flowfinity
Flowfinity is flexible software for building end-to-end business process applications faster. It enables hands-on staff to create sophisticated workflow solutions with a point-and-click interface, not code, significantly reducing deployment time and maintenance costs of mobile applications. Based on a foundation of mobile technology, Flowfinity combines web-based application building tools, a cloud database, dashboard reporting, and cross-platform mobile apps for smartphones and tablets. Since 2000, Flowfinity has been used by top global organizations across industries to automate data flow and communication between field employees, office staff, partners and customers. For more information, please visit: https://www.flowfinity.com.
Back to List