Simplify Engineering Project Management
Keep plans on track to exceed client expectations with data collection
and reporting solutions you can customize for every project.
Save time and reduce errors by replacing forms and spreadsheets with mobile data collection applications you can quickly customize for any client or project without code. Automate digital workflows and configure interactive reporting dashboards to provide your entire team with instant access to up-to-date information in the field and in the office.
Ensure consistent data quality and automate reporting workflows to drive engineering project success for: Non-destructive testing, geotechnical and soil, environmental remediation, site surveys, civil engineering projects and more.
Drive efficiency and ROI
Reduce collection errors
Visualize in dashboards
Improve stakeholder engagement
Integrate with core systems
Create custom apps quickly
Want to learn how? We're here to help.
Optimize field staff time to increase project ROI
Drive efficiency by allowing your highly educated staff to be productive at all times. Capture site inspection data on mobile devices even without network coverage. Review mission-critical information in real-time operatinal dashboards that provide the ability to turn insight into action instantly.
Reduce collection errors to ensure high quality data
Guide teams to perform accurate data collection on-site with custom data validation rules and error messages you can configure qucikly for any project or process. Include instruction manuals or project plans in your applications to ensure compliance and enhance your engineering field operations.
Visualize progress with interactive dashboards
Impress clients with on-demand access to interactive reporting dashboards with GIS maps to keep track of assets, locations and job progress, plus launch workflows and update records with a click. Create dashboards for any project and provide secure access with tokens.

WSP has applied Flowfinity to a diverse range of field data collection needs to improve data quality and consistency while transforming our reporting process to become vastly more efficient."
GIS Manager, WSP Group (UK)
Automate notifications to improve engagement
Keep all project stakeholder in the loop and increase transparency with real-time reporting to improve communication and build rapport. Share photos and notes from the field, automate report generation and send task completion notifications instantly so everyone stays up-to-date and aware of progress.
Integrate digital workflows with physical assets
Connect your Flowfinity database with core sytems to create a unified ERP solution. Deploy IoT sensors and edge computing controllers to automate asset management and monitoring systems, unifying workflow and reporting functionality to improve safety and prolong equipment lifecycles.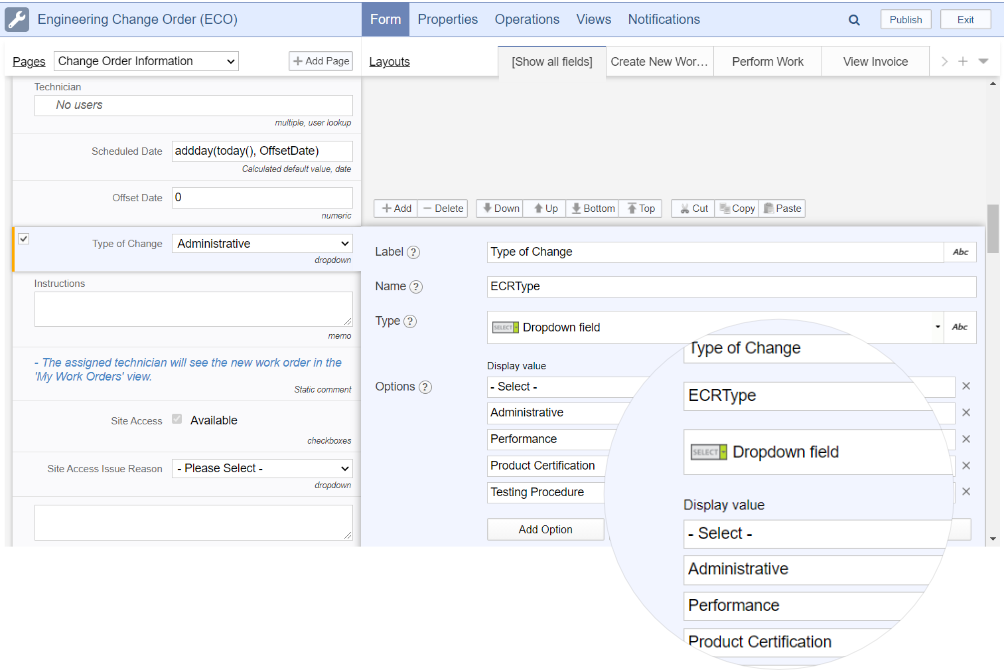 Create applications for any project, anytime, FAST
Design and deploy apps quickly for any client or project by updating your data collection forms, workflows and reporting dashbards without coding. Publish changes instantly across all platforms to every user, ensuring everyone has the latest project plans and procedures everytime an update is required.