Drive engineering project success with the right apps
June 04, 2021, by Sean King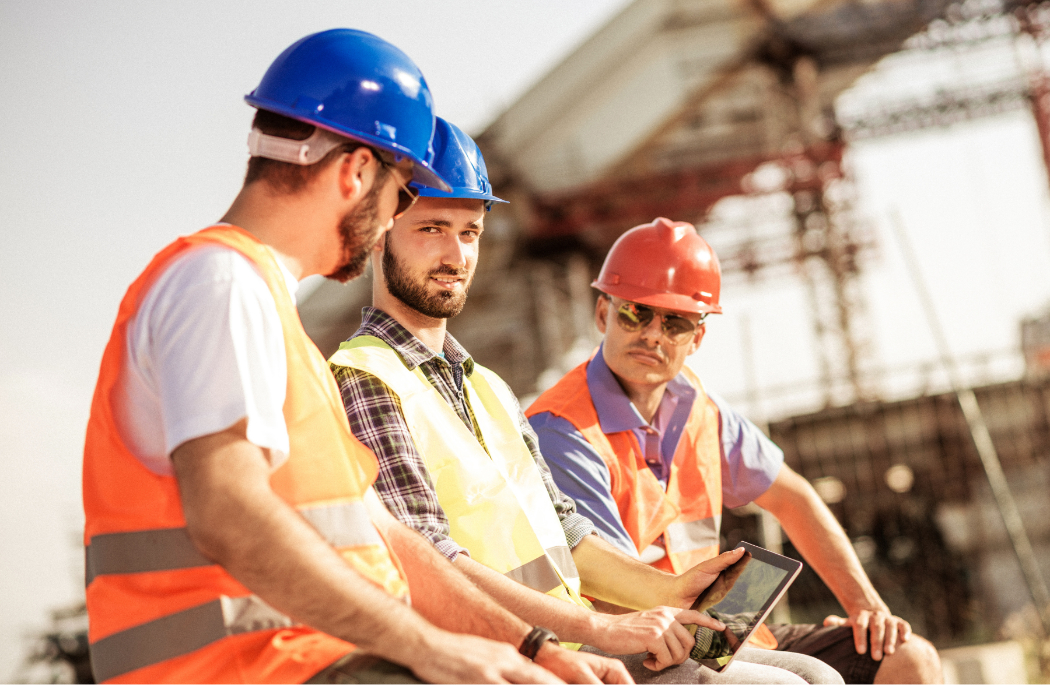 Background
For all the recent talk of digital transformation, many engineers still struggle with mountains of paper forms, complex spreadsheets, and too many phone calls and emails during their workday. Despite the inherent inefficiency, these processes are still commonplace at many firms, and the potential for data loss or error is not a trivial issue when you consider that safety and compliance are paramount in the industry.
The good news is that alternatives are emerging. Engineers can now leverage no-code platforms to create custom data collection forms and digital workflows of their own, replacing outdated processes with new flexible apps that can support any project.
And the benefits of this custom digital approach are clear! More efficient data collection and management improve safety and compliance, offers new ways to track assets, and better manage fieldwork while ultimately improving organizational efficiency through workflow and reporting automation.
So, how do engineers begin to move from paper forms and disconnected spreadsheets to a new data management solution? The answer is to adopt a data management platform to deploy custom collection and reporting applications without complex coding.
Let's look at four factors that shape how engineers can create custom data collection and management solutions for any engineering project or process.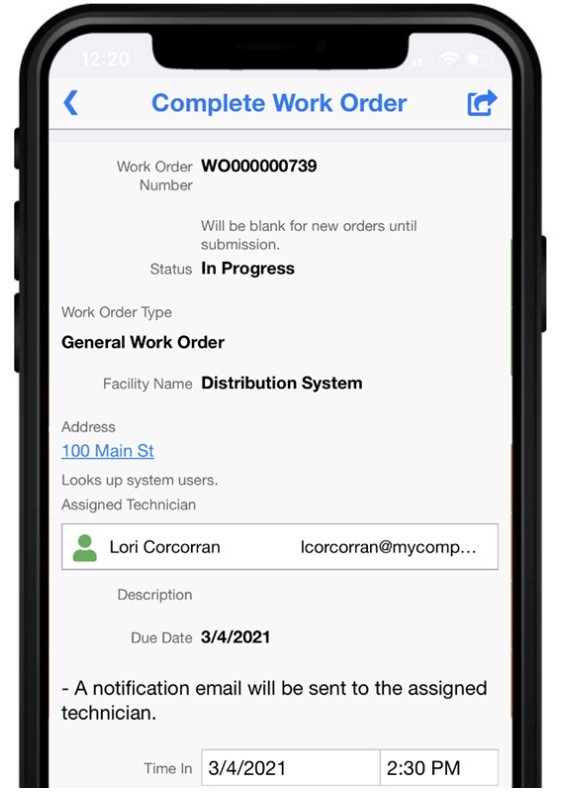 Improve field data collection.
The first step is to replace paper forms for mobile data collection apps. You can now use intuitive software to quickly replicate your existing physical inspection forms in a digital format, accessible on any mobile device.
You'll improve the quality and legibility of your data instantly, and you can quickly forget about the days when you waited hours for a stack of forms. Flowfinity provides a wide variety of over 30 form field types, so you can create custom forms that instantly capture and upload rich data like annotated pictures, voice memos, high-precision GPS coordinates, and signatures.
Then, you help guide engineers and field techs through each form with skip-logic and on-device calculations, ensuring that everything is captured easily and accurately on the first attempt.
When an inspection or assessment is complete, submit all field data to a centralized database, making records instantly available for analysis and approval. And, if you find yourself somewhere with no signal? You can still submit, save, or access vital data anywhere, thanks to offline data synchronization collection functionality.

WSP UK Ltd have applied Flowfinity to a diverse range of field data collection needs throughout its consultancy business. In all cases, as well as improving the quality and consistency of the data collected in the field, it has enabled the reporting process to be transformed becoming vastly more efficient.
- Project Management Consultant, WSP Group (UK)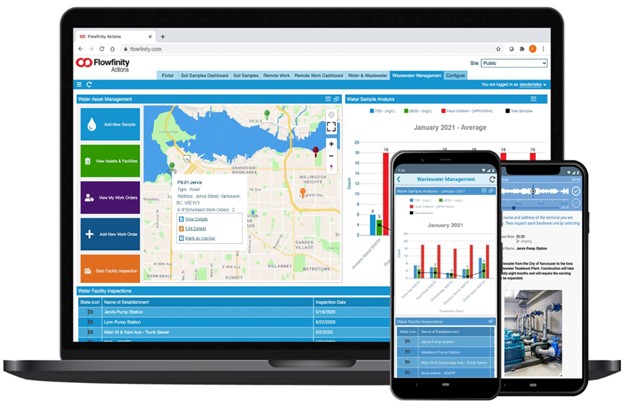 Schedule and monitor fieldwork to maintain standards.
Flowfinity apps help firms keep standards consistent across all projects and locations by empowering you to manage apps centrally and push out instant updates to all devices. This reduces miscommunication by ensuring that when client needs or safety requirements change, everyone is following up-to-date processes.
Successful project managers leverage this real-time, two-way database connectivity to improve field efficiency by building workflow apps that make sense, replacing paper, phone calls and email threads with easy-to-follow digital workflows.
Now you can assign, monitor, and approve field data in real-time. Fieldworkers, including your subcontractors, can complete their tasks, reference historic data, and schedule additional jobs from anywhere.
Flowfinity applications promote and support the flow of data between the field and office. This generates significant value for engineering firms by ensuring everyone is on the same page and keeping projects on schedule.

We knew what inspections should happen during tomorrow's workday, and tomorrow's workday would happen and the day afterward we wouldn't know if everything happened or not. So now we have a way to actually track and check the work that was expected. It has become a useful audit tool.
- IT Support Technician, RMG Engineers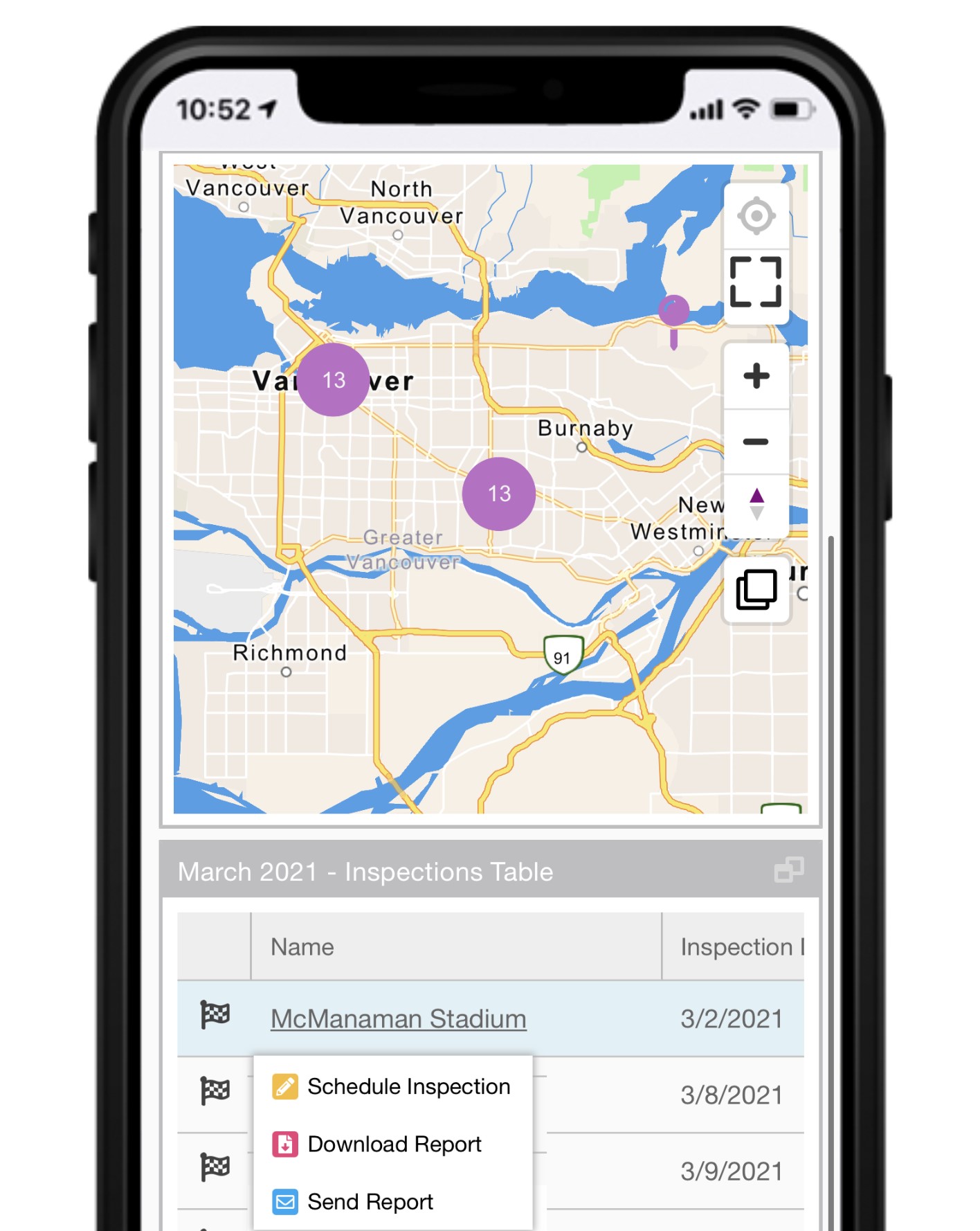 Transform your reporting with automated notifications, interactive dashboards, and maps.
With no-code apps improving field data collection and streamlining workflows, the next step for engineers is to streamline reporting processes for maximum efficiency and accuracy.
Firstly, you can configure automatic email notifications to your workflows. These notifications can help keep internal stakeholders in the loop by advising management when new site assessment data is updated or summarizing the previous days' activity each morning.
To take your reporting to the next level, you can add significant value for your clients by creating automated emails that include on-demand access tokens that provide stakeholders and clients with temporary access to a customer client portal.
These self-service portals can allow clients to download and review their new and past reports, approve scheduled inspections or invoices, and view real-time dashboards that provide a snapshot of their project data. The goal is not to replace established client reporting but to complement formal documents with a simple portal that improves client relations and allows two-way conversation.
Dashboards aren't just for customers though, as operational intelligence dashboards can help engineers go beyond static reporting to include GIS integration and workflow functionality to data visualizations.

Flowfinity's real-time reporting and flexible integration capabilities have significantly improved our business processes. With Flowfinity, we can easily monitor, control and analyze jobs at any time. The live feed limits phone calls to the field, and gives us all the critical information we need to make faster and smarter business decisions.
- QHSE Manager, KBA Engineering

Track and manage assets precisely to prolong lifespan and improve ROI.
When dealing with physical assets, it's beneficial to tie together data collection and workflow functionality with real-time dashboards on top of an SQL database, to create a real-time asset management ecosystem designed for your exact enterprise requirements.
For many engineers, IoT and edge computing can further enhance real-time asset management with data feeds directly from sensors attached to plant and equipment. Controller devices can automate data collection and take pre-configured workflow action when conditions are met.
For example, a sensor can monitor the temperature or vibration of an asset several times a minute, providing continuous insight into asset performance. Controllers can also step in and shut down machinery if it begins to stray from the correct calibration or exceeds pre-defined thresholds.
Edge computing provides unprecedented insight into the real-time performance of infrastructure and equipment, prolonging asset life and improving safety.
How our clients leverage Flowfinity to achieve engineering app success!
Due to the flexibility of our platform, our customers have used Flowfinity to build a nearly limitless number of project management applications. From maintaining client data to assigning fieldwork, managing assets, and monitoring the operations of utilities.
Rocky Mountain Group routinely inspects construction sites and performs soil analysis. Previously this data was captured on paper forms. However, this reliance on manual processes caused delays and impacted data quality, not to mention requiring wasted hours performing time-consuming transcription.
RMG evaluated their options, including off-the-shelf solutions, but found only Flowfinity could meet their functionality and flexibility needs. Our case study with RMG explains how the firm managed to replace their paper forms with mobile apps and streamlined their internal reporting processes, including integrating with other important software.
Today, the firm has over 30 different Flowfinity applications they use to support client projects – managing the data collection and reporting process from start to finish.
KBA Engineering focuses on installing and servicing well equipment for the oil & gas industry. They had previously relied on over 50 different applications and various paper forms to manage everything from work scheduling and billing to collecting inspection data.
To meet customer expectations and evolving regulatory requirements, KBA began searching for new ways of working. After consulting with Peacekeeper Enterprises, KBA selected Flowfinity due to the combination of mobile-first data collection, powerful workflow functionality, and quick and customizable application development.
Our case study with KBA highlights how streamlining their field data collection has allowed KBA to improve their efficiency in the field and the office while saving time and improving compliance and safety. Real-time reporting also allows management to better understand their business, with a live operations dashboard helping KBA Engineering make smarter, faster decisions.
Conclusion
Flowfinity offers a better way to create, automate, and integrate the right apps to run your projects. Collect and store your data, monitor your assets, manage your field operations, streamline your reporting, offer self-service portals that deliver more value to stakeholders – all of this in one flexible no-code platform. To learn more, contact one of our experts.
Don't forget to share this post!