Transforming Water & Wastewater Management
Build custom applications to digitize field data collection,
work order dispatch and asset management.
Free your water utility from a reliance on outdated processes driven by paper forms, spreadsheets and legacy systems that hinder operational efficiency.
Read our complimentary water and wastewater white paper to learn how to respond to rising pressures - from the increasing demand for service to stricter regulations - by building custom applications that simplify administration and reporting while empowering field teams to make better decisions.
Experience why Flowfinity is trusted by leading Water Utilities and Engineering firms to boost productivity and achieve meaningful digital transformation. Integrate Flowfinity applications with existing SCADA software, databases and leading GIS mapping platforms to build a unified system that can deliver real ROI.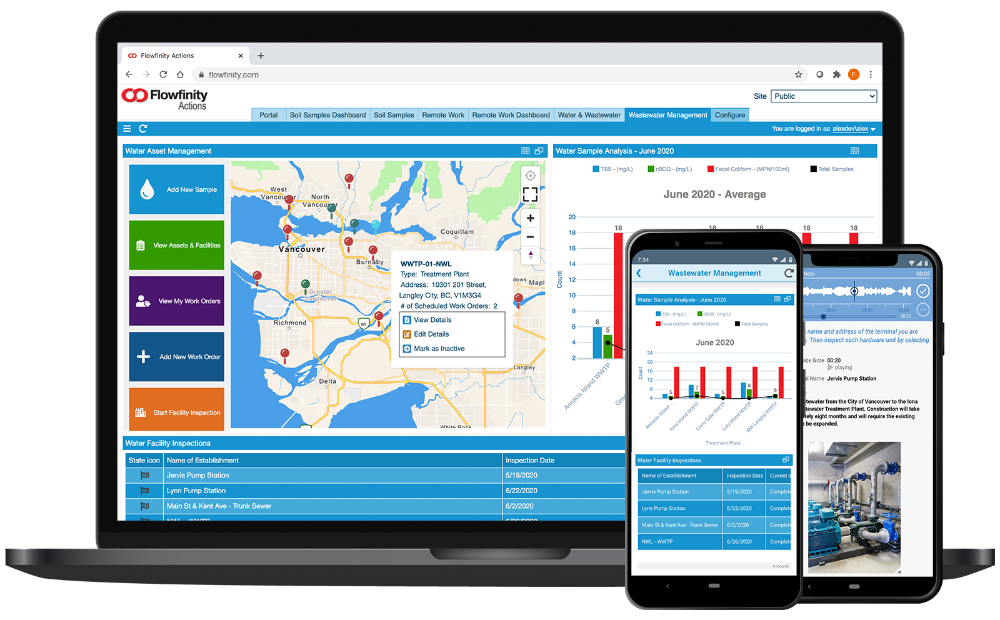 Dispatch field technicians and manage site inspections using dashboards and maps
Directing water and wastewater operations, with dispersed field teams and assets, requires careful information management. Flowfinity delivers a flexible platform for streamlining core processes and workflows:
Facility and Site Inspections
Work Order Dispatch
Asset Management and Maintenance
Sample Collection and Management
Timesheets
Safety Checklists
Customer Support
Reporting Dashboards
Sign up for a free trial and download our wastewater application template bundle to get started creating your own apps for real-time water operationas data collection and management. All records are securely stored on a central database for access on any device, anywhere.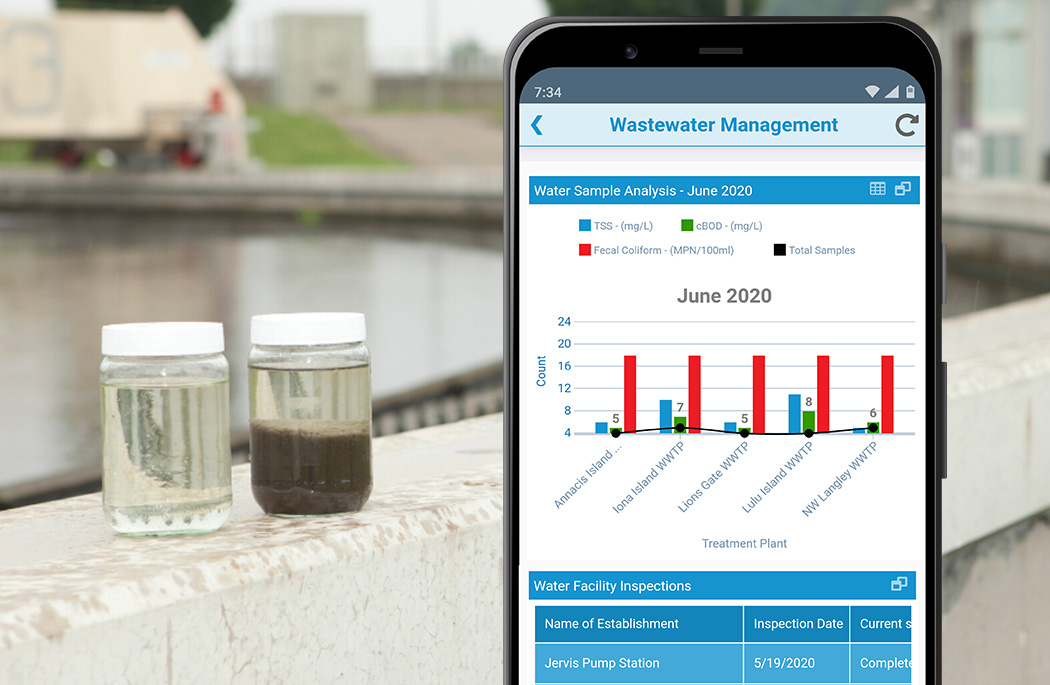 Collect and display wastewater sample data on mobile devices
Increase Efficiency
Reduce lost paperwork, delays and information gaps by gathering critical, real-time information from remote locations. Provide mobile access to corporate information so that employees can stay productive wherever they are.
Maximize Safety and Compliance
Improve public and environmental safety and compliance by collecting and maintaining accurate sample data. Provide offline mobile access to the latest procedures and forms, and create a searchable audit trail of daily operations.
Reduce Operating Costs
With high quality data and real-time visibility into operations, you can reduce the costs of maintenance, inspections, construction, and more. Shrink administrative overhead by replacing paper forms, spreadsheets and legacy systems.