Improve Your Environmental Project Data with Custom No-Code Apps
Apr 15, 2020
By Sean King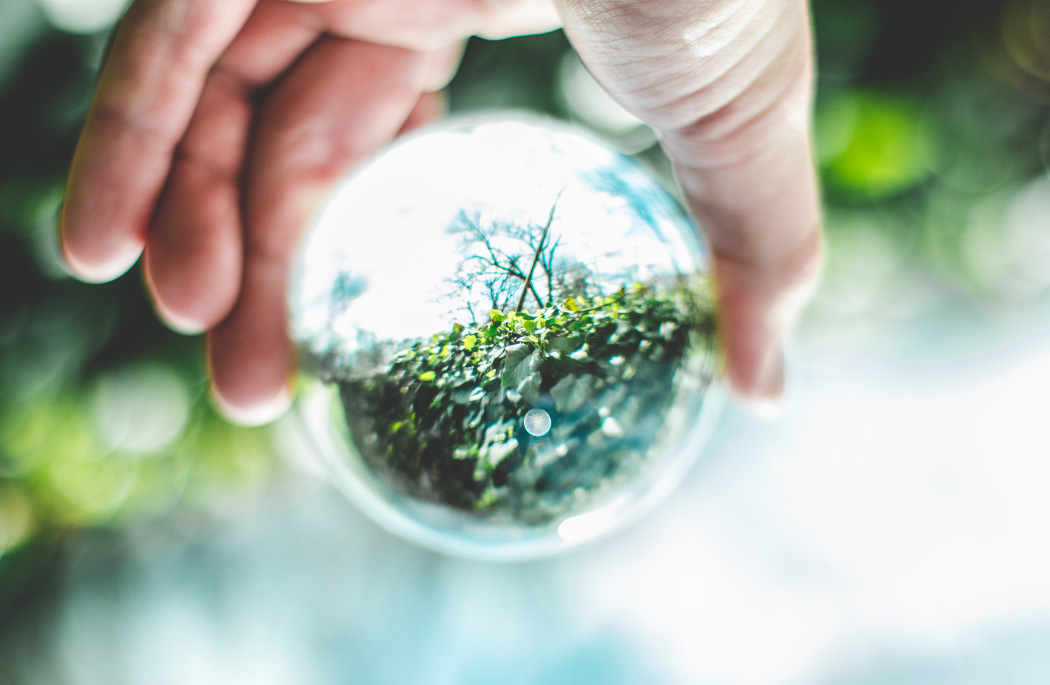 One of the biggest challenges facing the environmental consulting community is finding a reliable way to ensure that field data is accurate at the source. Entry errors prove more costly the longer they go unnoticed, at best leading to another sample and tedious re-entry, at worst finding their way into final reports and skewing a data set relied on by clients for compliance.
Improve the quality and accuracy of field data
Flowfinity empowers environmental firms to reduce errors, omissions, and tedious data re-entry, with custom data collection applications. This allows you to ditch paper and spreadsheets, in favor of form-based apps that can be easily updated and redeployed to meet any project need.
Configure applications using an intuitive point-and-click toolset, choosing from over 30 data field types. Your field staff can access your data collection apps on mobile devices to capture photographs and voice memos directly into your records stored in a central database.
Create custom formulas and conditional logic, helping to guide field users through the correct actions and avoid oversights and errors. On-device calculations can validate and approve field data instantly, removing manual workflow steps from field users. Flowfinity also connects with high precision Leica GNSS receivers, ensuring location data is close to exact.
Incorporate all this functionality into your field apps without writing a single line of code, allowing you to create ideal solutions for any given project - guiding each inspection through a simplified, digital workflow that you can trust provides accurate results.
Better access to data and innovative reporting tools
Efficient data storage and management is key to long-term success for environmental professionals. Engineering and consulting firms must efficiently collect, organize, and analyze data to provide maximum value to clients in an increasingly competitive field.
With Flowfinity a relational database is automatically created and deployed when you publish an application. This has two major benefits:
Firstly, when field records are submitted, they are instantly stored in your central database. This ensures data doesn't become lost or corrupted and eliminates the need for illegible or misplaced paper forms and any type of manual version control.
Secondly, all records are instantly accessible, whether from the office or the field. This reduces the lag between collecting and analyzing data, allowing environmental scientists and consultants to gain real-time access to the data they need. Relational databases ensure data integrity is preserved, reducing the chance for data loss or duplication.
At Flowfinity, we understand environmental service firms deal with confidential data every day. This can mean stringent data protection requirements as part of a contract and leaves environmental firms with a challenge when looking to partner with software vendors.
We offer public, private, and on-premises deployment options, allowing firms the freedom to choose an appropriate data management solution.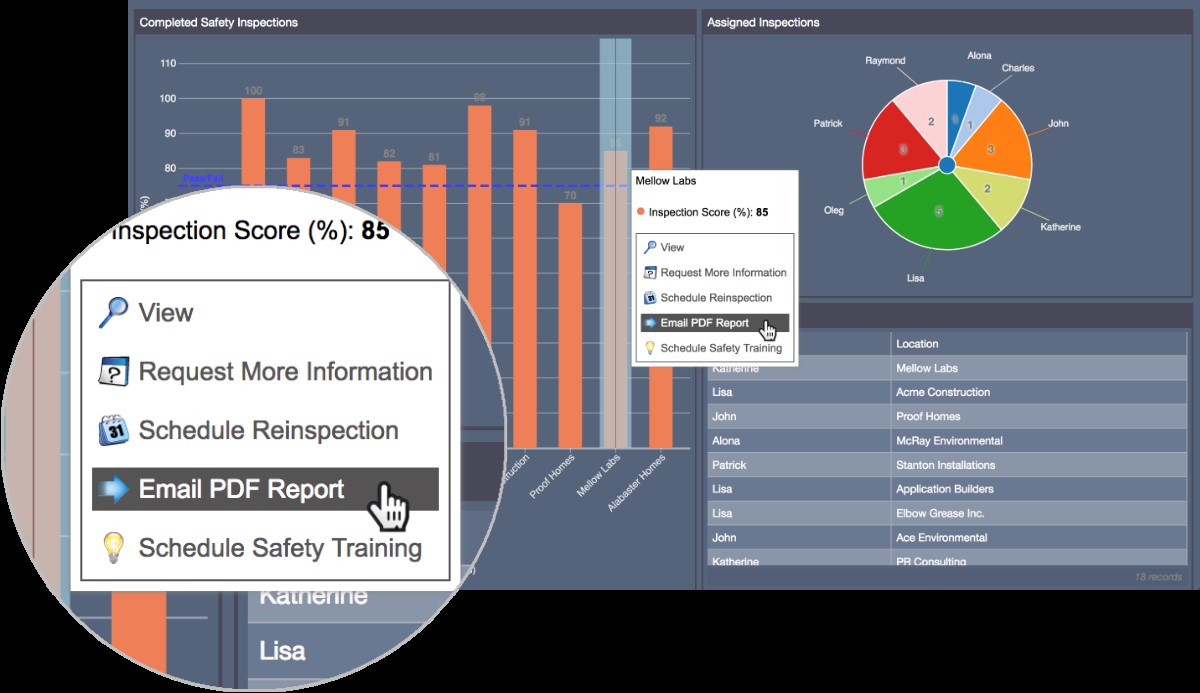 Flowfinity significantly boosts real-time insight and reporting through a variety of innovations.
Bake automatic email notifications into your workflows, notifying managers, teams, and stakeholders of updates to individual records or providing tabular reports. Or summarize daily reports with custom branded PDFs, keeping everyone in the loop.
Flowfinity also enables data visualization functionality with interactive dashboards that turn insight into action. Monitor real-time KPI performance with customizable dashboard widgets, including built-in mapping functionality that allows firms to render field data onto Mapbox, MapTiler, or Esri basemaps.
Custom workflows and simplified integrations
Reduce risks by deploying a flexible, customizable environmental data management system.
Quickly build and publish applications that can meet any project requirements, including custom workflows that help the flow of data from the field to the final report. Utilize task assignment, role-based permissions, and automatic notifications to improve the effectiveness of your workflows and ensure that everyone that should know does know.
Create unified, closed-loop processes through integrations with specialist software. Flowfinity enables both REST API and SOAP integration, allowing organizations to easily connect their environmental data to GIS, ERP, or CRM systems.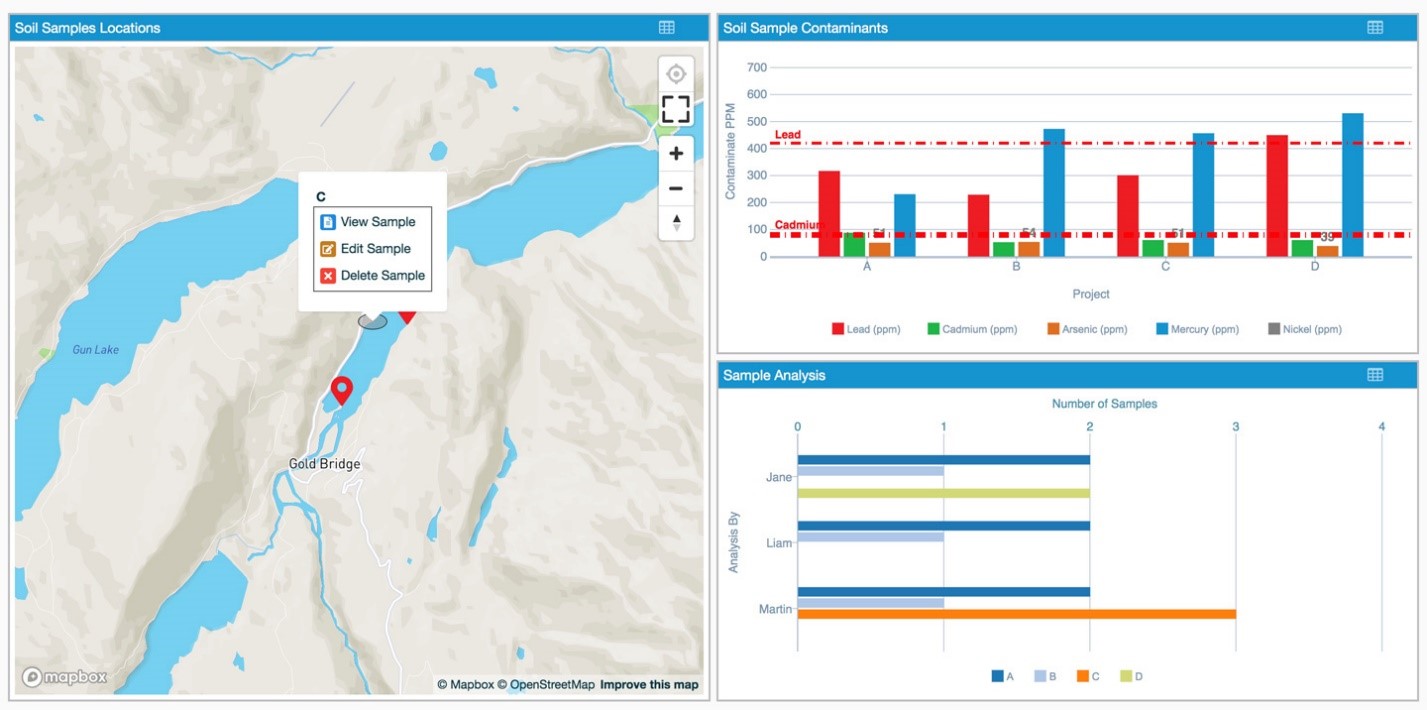 Creating streamlined data flows is particularly important to GIS professionals. Flowfinity is the only no-code platform that lets you easily integrate GIS basemaps with your structured data, allowing real-time two-way synchronization. This empowers you to ensure direct, automated flows of data from the field will display instantly on your specialist maps.
Data collected on a tablet at a project site is instantly stored in a centralized, dynamic database. This information can then be integrated with the GIS software package of your choice, ensuring vital data is updated in real-time and doesn't require any manual transcription.
Environmental services firms can embrace Flowfinity as a core business system, as our no-code toolset enables maximum flexibility and a quick turnaround of new iterations, in addition to reliable integrations with specialist software. This will streamline workflows and allows you to modernize your systems, reducing your dependence on a tangled web of different departmental applications.
Embrace automation
Automating business tasks with software robots is a powerful transformative technology that can free highly skilled environmental professionals from the burden of routine administrative work.
Incorporating software robots allows for the automation of various workflow steps, including tasks such as transferring data between applications, generating and sending notifications, creating or editing records in external systems using REST API integration.
No-code software robots can now be configured to follow complex business rules, so there's no need for costly custom code. If a new project requires a different workflow, simply configure a new set of rules for the robots to follow. This flexible approach to business process automation empowers you to be more responsive to changing demands and deliver better services to clients.
Condition Monitoring
Moving forward, Flowfinity sees great potential in automated condition monitoring. Integrating industrial equipment, sensors, and other commercial devices directly into workflows will redefine data collection.
For strategic environmental professionals, IIoT technology could revolutionize data collection and workflows, offering a significant competitive advantage.
Environmental professionals will be able to connect monitoring equipment and sensors in the field to core business systems, automating sample collection, and allowing real-time visibility into operations.
For example, with some quick configuration, data from a sensor can generate automatic notifications if reading stray from a pre-defined range. Leveraging this kind of automation can also ensure compliance issues generate immediate action, making predictive maintenance and real-time condition monitoring a reality.
In an industry that emphasizes accuracy, compliance, and speed, IIoT presents the potential to significantly streamline environmental firms' processes.
Conclusion
Flowfinity is a no-code application configuration platform for deploying custom field data collection and reporting solutions leveraging a structured central database. Digitize and automate tedious project data management tasks to ensure environmental field data is accurate at the source.
Our platform combines an intuitive web-based app editor, cloud database, interactive dashboards, advanced mobile data collection to create a 'closed-loop' data management system for environmental professionals.
Quickly configure custom mobile forms and workflows that integrate with leading specialist software, including Esri ArcGIS, to create a custom environmental IT ecosystem, without boxing you into outdated, generic, or limited vendor modules.
Contact one of our experts to learn more about how no-code apps can help your organization optimize your environmental data collection and management.
« Q&A: How to Get Started with Business Process Automations in Flowfinity