8 Tips for Making 'Remote Work' Work!
Mar 27, 2020
By Sean King
For many organizations, remote work has evolved from an occasional, flexible policy into a business essential. Managing, supporting, and optimizing 'work from home' employees is now a top priority for business and IT leaders everywhere, making remote work a crucial element of a successful digital transformation.
The transition from the office to the kitchen table was often dizzying and demanding! But, organizations, forced to respond quickly, found new ways of working even if they were not ideal.
The challenge now is to take these imperfect processes and future-proof your organization with new, custom workflows that support long-term digital collaboration and data management.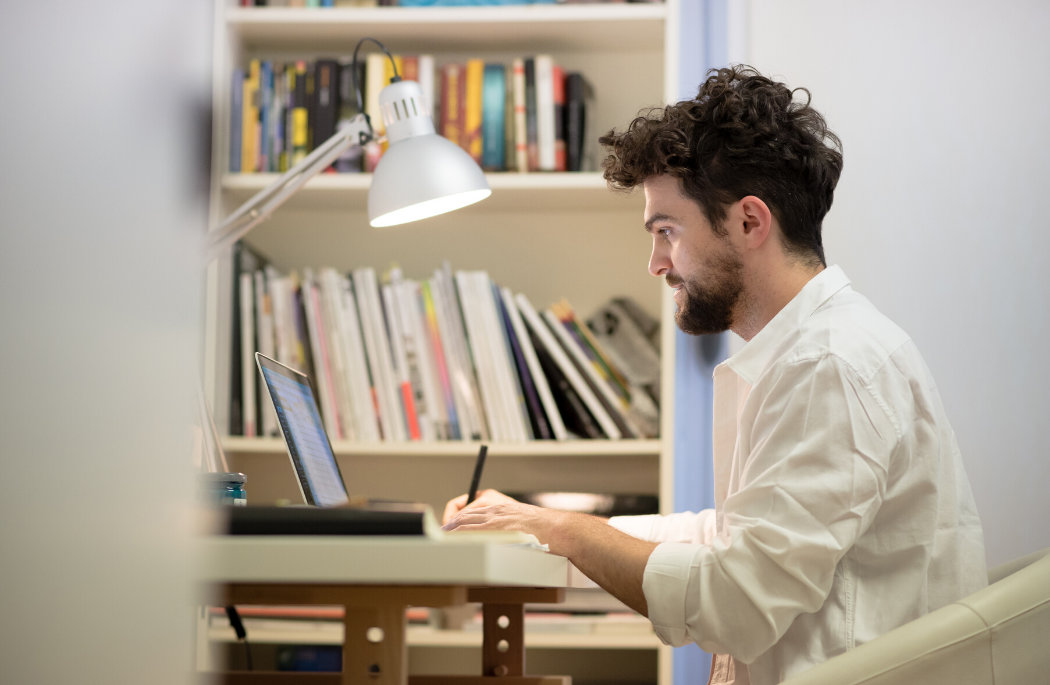 Here are 8 tips to support your long-term remote work strategies:
1. Create new, collaborative workflows
Unless your organization has well defined existing remote work processes, chances are your workflows will need to adapt to fit a diverse digital workforce. Your office based workflows will likely need to be adapted or reimagined to help the flow of information between remote team members. Face to face meetings and paper forms will need to be replaced with digital solutions to ensure ongoing productivity and collaboration.
Examples:
Create or adapt apps to replace remaining paper forms and spreadsheets where possible, this can be done quickly and easily using no-code development tools.
Design additional processes to manage the flow of work, for example a task tracking app that puts records through various states as assignments are moved towards completion.
Build or adapt approval hierarchies and email notifications, keeping teams on the same page and ensuring vital information isn't missed or miscommunicated.
Leverage user roles to help manage task assignment, this is an effective way of delegating work and guiding collaboration within teams.
Amending applications to incorporate digitization and improved remote functionality will make sure that your business processes promote structured and efficient sharing of information.
There are times that additional, unstructured conversations will be needed and there are various platforms available that allow organizations to maintain regular contact using video conferencing or chat features. These platforms can help replace in-person meetings and assist in maintaining interpersonal relations, however they lack structured business processes and are not a standalone solution for remote work.
Flowfinity can be used to compliment or replace existing or legacy software to build flexible systems that drive collaborative information sharing and successful remote work solutions.
2. Ensure your employees have suitable equipment
It's vitally important that your employees have access to suitable equipment, such as laptops and mobile devices, and a reliable internet connection for the duration of their remote work schedule.
Employees will likely feel more productive if they can recreate their workplace set-up, including access to things like monitors and keyboards.
Additionally, ensure that employees have remote access to all of the information and systems they need to perform their duties. It is easy to overlook remote access requirements if your processes involve logging in to numerous disconnected software solutions.
3. Access to VPNs and secure business systems
Flowfinity is a secure business process application with various deployment options including reverse proxy with Enterprise Edition.
However, if your employees require access to other applications, access to VPNs or virtual remote desktops will help ensure security is maintained while providing off-site access to mission critical systems and sensitive information.
4. Centralized relational databases ensure data integrity, avoid paper forms and spreadsheets that lack version control
Flowfinity is based on a SQL driven relational database architecture, which ensures data integrity when managing information remotely. When a record is created or amended in Flowfinity, the submission is stored instantly and automatically in a central database.
Remote workers trying to rely on using paper forms, unintegrated applications, and device-based spreadsheets risk data loss or duplication as they are not working from a single source of truth. Consider integrating external apps with Flowfinity or amending existing Flowfinity apps to capture data directly to be shared among all authorized team members from a real-time central source.
5. Use data visualization dashboards to increase efficiency and engagement
As your processes change to support remote work, it's important to monitor operations and strive to identify where and how to improve. Data visualization tools such as dashboard reports help managers identify areas of strength and weakness by intuitively presenting data as charts and graphs.
Flowfinity supports customizable interactive dashboards that help our customers monitor key performance indicators and take immediate action when needed. Dashboards can be excellent tools for maintaining alignment across your organization and providing motivation to remote teams by displaying live results and metrics for different departments.
6. Asset management
When organizations transition to remote work, it can become easy to misplace or misallocate resources.
Laptops, monitors, cellphones, and specialist devices should all be tracked to make sure IT assets are appropriately distributed and accounted for.
Consider launching a mobile asset management system to keep track of these physical assets as doing so will maximize your existing resources and avoid unnecessary expenditures.
7. Automate where possible
While you are considering improvements to your existing business processes, consider whether you could benefit from using software robots to automate tedious data entry and other repetitive tasks.
It's easy to configure Flowfinity software robots to perform a variety of rules-based tasks and escalations. This will increase the speed of your workflows, ensure data accuracy, and allow your remote workers to focus on higher-value tasks.
Check out how you can configure automations in Flowfinity.
8. Don't be afraid to innovate
Finally, whether you iterate applications frequently or not, Flowfinity is here to help.
We offer the following resources that you can use to improve your apps and innovate for yourself:
These are significant challenges we are currently facing, the key is to embrace tools that give you the flexibility to adapt your processes quickly as the situation evolves.
Please contact us if you would like to have a discussion about how to stay agile during these uncertain times.
« Improve Your Insight into Environmental Project Data with Custom No-Code Apps