Reduce the Frustration of Systems Integration with No-Code REST Functionality
Mar 11, 2020
By Sean King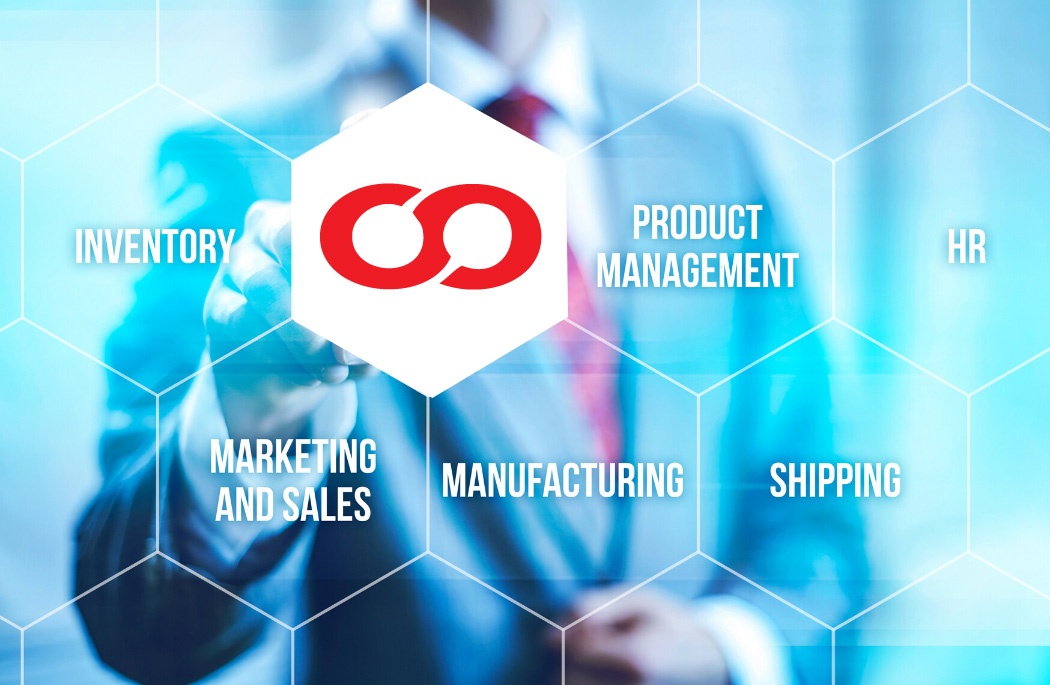 New Flowfinity integration options:
Integrating software to share data and create unified systems is a key challenge for business analysts and IT professionals. In Flowfinity Actions 19.3 we have introduced new REST API integration capabilities to simplify enabling reliable data exchange and validation between Flowfinity and external systems.
Flowfinity customers can now leverage programmatic REST, Microsoft Power Automate, and Zapier to create integrations – in addition to existing Flowfinity integration capabilities. These new capabilities will allow enterprises more options when streamlining the flow of data between systems to create automated workflows.
What is REST API?
Representational State Transfer (REST) is an application program interface (API) architecture that uses HTTP requests GET, PUT, POST, and DELETE to exchange data and allow different systems to communicate online.
What is Zapier?
Zapier is a popular no-code integration toolset, used to link together a wide variety of web applications. Zapier is often called a 'translator' for APIs.
What is Microsoft Power Automate?
Previously known as Microsoft Flow, Microsoft Power Automate is a cloud-based system for creating automated workflows. Using Power Automate, non-developers can link together apps from across to the Microsoft suite to external services.
Benefits of Automated Integrations
Organizations benefit from efficiency and increased data accuracy when systems are unified to streamline business processes and manual data entry is reduced. REST APIs enable the reliable synchronization of data from diverse applications into a closed-loop ecosystem.
Most organizations have a core business system. However, throughout an enterprise, there can be dozens of additional applications used by employees every day.
Unified systems allow employees to work from one central source, meaning that changes made in one system are synchronized in another. Different departments require different systems to execute their responsibilities. For example, Sales and Marketing are likely to utilize a CRM system. An engineering department will have a requirement entirely different for specialist software, such as CAD or GIS solutions.
Creating an accurate and secure database requires reliable two-way communication between these systems. With the number of apps that modern enterprises use, this process must be automated, and this where system integration comes in. Securing one closed-loop system requires less time and resources than maintaining a tangled web of disparate systems, ensuring the security of vital business data.
Automating these links between systems removes the need for time-consuming and often error-prone manual data management. This means significant gains in productivity across an enterprise, and an improvement in employee satisfaction by removing tedious work tasks.
Streamlining the flow of data from numerous sources to a central structured database allows organizations to develop a real-time view of their operations. In the past, if data needed to be transferred manually between systems, then this could take a long time, leading to a delay between data collection and analysis. This isn't sustainable in today's business environment, organizations are increasingly looking to develop more responsive processes and maintaining real-time access to data is essential to that.
Integrating systems empowers businesses to make better decisions at all levels, in real-time. With simplified integrations, business analysts and other citizen developers can configure integrations between critical systems without relying on IT. This results in better business processes management decisions, higher productivity for employees, and better experiences for customers.
Existing Flowfinity integration options:
SOAP integration protocol will continue to be supported by Flowfinity and remains an effective and secure integration option. SOAP integrations offer customers a different approach to linking ERP and CRM data to their Flowfinity systems.
Deep Linking allows users to navigate between Flowfinity and third-party apps quickly and efficiently. For example, end-users are often required to use mapping software to plan routes between locations. Using deep linking, an end-user can click a URL that will open a map at the correct street address, ensuring time is saved switching between apps and navigation errors are minimized.
CSV data file exchange is a classic means of passing information between applications, typically a reference table or a bulk set of transactions for processing. Flowfinity enables the automated import and export of data in CSV file format for those times when this simple method is best.
Ultimately, integrating business systems into a unified workflow allows organizations to remain competitive in an era of digital change.
Once configured, integrated systems enable everyone in an enterprise to make better decisions. To learn about how to leverage our new Flowfinity integration capabilities, contact us for more info or a demonstration.
« Flowfinity Coronavirus (COVID-19) Response