4 ways Business Analysts benefit by adopting no-code​
Feb 05, 2021, by Sean King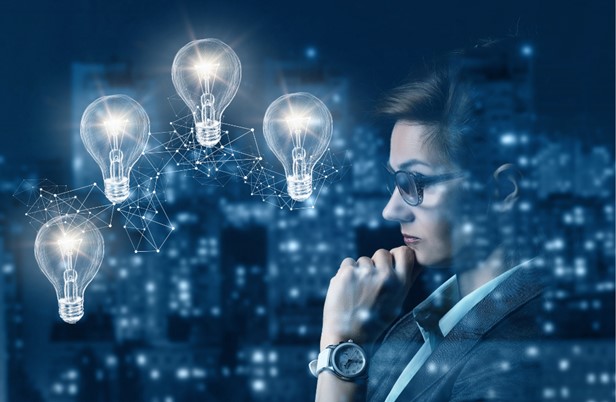 Considerations when assessing app configuration platforms
Successful business analysts are increasingly looking for new ways to turn their insights into business applications. By embracing self-service toolsets now you can take greater ownership of solutions and be a greater asset to both IT leaders and your project's business sponsors. It is also clear to many business analysts that by having the ability to take ownership of solution delivery under IT guidance, you can speed up the pace of business change and become digital transformation experts in the enterprise.
The reality is that most business analysts encounter roadblocks when collaborating with overburdened IT departments to deliver solutions, sometimes resulting in delays in meeting key project milestones and deliverables. By taking development into your hands with no-code tools, you can prototype and deliver iterations quickly while helping relieve strain on IT resources.
Our previous blog answers the FAQs that successful analysts have about no-code concepts and app configuration toolsets.
In this blog, we will outline the essential features that business analysts should consider when assessing tools to build business systems that meet the full business process requirement your organization needs.
1. Take ownership and control of your solutions
With a no-code toolset, business analysts have the functionality needed to prototype, test, and deploy enterprise business solutions independently or under the guidance of IT.
Empowering process experts to take control of solution delivery ensures that projects can move from ideation to deployment faster. Business analysts can quickly prototype business process management apps with point-and-click tools to test and refine their solutions instantly.
As prototypes and approved applications move through progressive iterations, Business Analysts can once again lead the process and implement the changes without outsourcing the requirements to specialist programmers. The ability to test and update yourself uncovers opportunities to improve the final product that might otherwise be missed. And if a solution requires an enterprise-scale deployment, business analysts can work with professional developers to leverage APIs to complete this process.
Charged with improving and automating business processes, no-code toolsets also offer analysts the power to assign workflow tasks and escalations to software robots. Automating rules-based, time-sensitive, or high-volume workflow tasks to a digital workforce can help BA's greatly improve operational efficiency and while also ensuring configurations can be updated quickly to react to changing business needs.
This approach frees business analysts to drive business value by focusing on delivering new and innovative solutions instead of acting as an intermediary between departments.
2. Solve problems quickly and continuously
Agile application deployment relies on the principles of iteration and continuous delivery.
Creating a full, complex solution from scratch can be daunting, especially for business analysts who are beginning to take ownership of their product delivery. Paralysis by analysis can occur, and a wrong turn can potentially lead to delays or failure.
However, no-code toolsets support an efficient and iterative approach. Business analysts can start with an initial wireframe and incrementally add functionality, testing each new feature. With this approach, BA's can break complex requirements down into more manageable and easily implementable phases. This approach prevents solutions from running into unwanted surprises during long development and testing cycles.
Ultimately, no code toolsets empower business analysts and other process experts with an unprecedented capacity to deliver real business value faster and more reliably.
3. Innovate and integrate safely
Even with tech-savvy business analysts producing business apps, IT should still govern overall security and data integrity. As a result, the ideal scenario is for business analysts and other citizen developers to build and test apps in sandbox development environments until the solutions have been tested and approved by IT. These sandboxes provide a safe way to test integrations and ensure workflows function properly on a separate and secure testing server before solutions are deployed to production and pushed out to end users.
Increasingly the ability to integrate systems is an essential skill for business analysts. Creating and managing more efficient workflows often means 'translating' between different applications, with REST API integrations serving as one of the most popular methods of achieving this.
Sandbox development allows business analysts the freedom to build, automate, and integrate without impacting daily operations and is a key consideration when selecting an appropriate business process management platform.
Advanced no-code configuration platforms such as Flowfinity will provide development and testing sandbox infrastructure for you, either in the cloud or your self-directed deployment, and provide a simple and reliable way to publish sandbox applications to your production servers.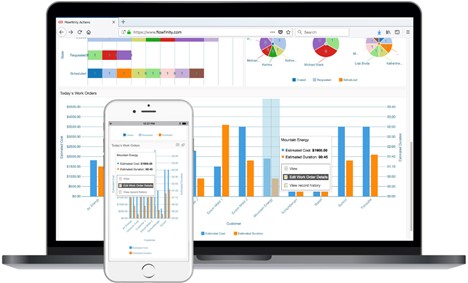 4. Discover the answers in your data with interactive dashboards
Data visualization helps both technically and operationally minded business analysts to better understand business processes, identify efficiencies, and then communicate these recommendations in a compelling and persuasive way.
As a result, different business intelligence platforms have emerged to support business analysts in their efforts. However, while these platforms offer a place to analyze and visualize data, they act as add-on tools that live outside of core IT ecosystems.
No-code business process management toolsets that contain data visualization tools, such as dashboards, are a more reliable and streamlined option to meet the reporting and business intelligence requirements for your project within one solution.
Interactive dashboards aggregate data from a live database, helping users analyze both historical and real-time data without leaving their application or having to integrate with external software. This improves the security of data and reduces the potential for data loss or compliance issues when compared to external applications.
Business analysts can analyze data within their core BPM toolset, making the most of their workflow tools and real-time data to test potential solutions quickly. Once BA's have created a compelling story or solution, they can streamline their reporting by creating custom dashboards for different projects, stakeholders, or business functions.
Armed with interactive dashboards, business analysts can help create a more data-driven culture within their organization and find career success.
Conclusion
Flowfinity is a true no-code application development toolset for business analysts to create their custom business processes with complete workflow applications.
To learn more about how no-code app configuration can benefit business analysts, contact one of our experts or try Flowfinity for free.
Don't forget to share this post!