Flowfinity Enterprise App Software Updated with Features for End-to-End Business Process Management
Apr 22, 2016
It's now even easier to build enterprise mobile apps faster, and get real-time insights from the field to the office. If you haven't seen our latest features, here is a breakdown:
Color-coded data in tabular reports
In Flowfinity you can set custom business rules to control many different features of your apps, workflows, and data. For example you can add conditions to control whether a field is visible, when to send email notifications, or which data to display in a view.
Now you can create a new set of conditions, that let you color-code all of your data that's collected in field, however you choose to. For example, highlight equipment that needs repair, inspections that failed, out-of-stocks that were too high, or anything else that's important to your business. You can set up these rules for individual fields within records, or for entire records.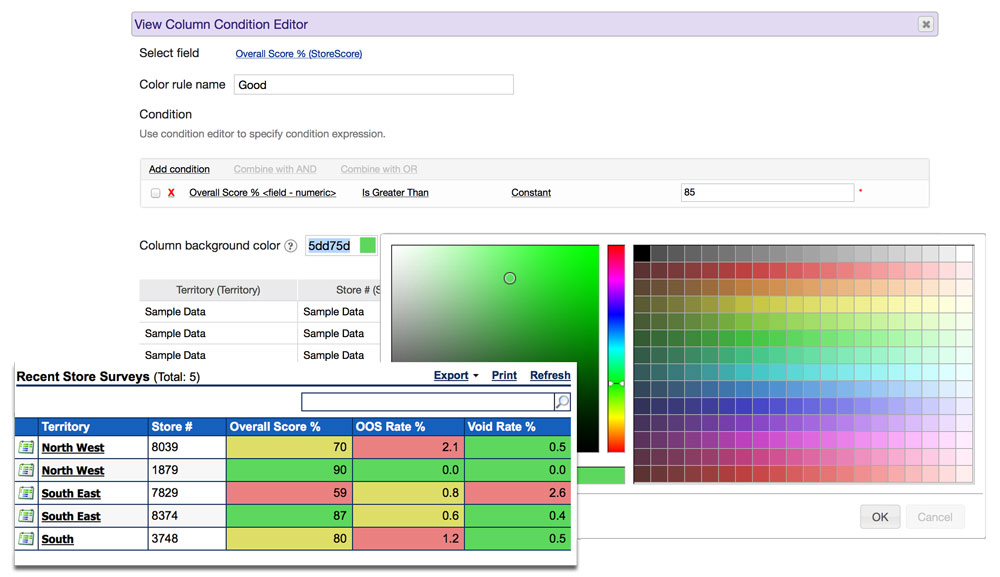 Visit our Knowledge Base to learn how to color-code your data.
Totals in tabular reports
There are a lot of benefits to having all of your data managed in once place: being more organized, creating an audit trail, and having information at your fingertips for searching or reporting are just a few.
Our latest updates let you do even more with your data in Flowfinity. In any view in the web portal or on your mobile device, you can choose to calculate totals of your data and display the information in the view. This simple feature is a powerful way to see how your business is doing as soon as the data is available, without having to export your data to a spreadsheet or to another system.
Visit our Knowledge Base to find out how to set up calculated totals in views.
Picture annotation
We recently upgraded our photo editor to support advanced picture annotation, so you can save time and improve clarity. Now you can add text, arrows, and shapes with or without fills, adjust line thickness, use different colors, and free sketch over your images.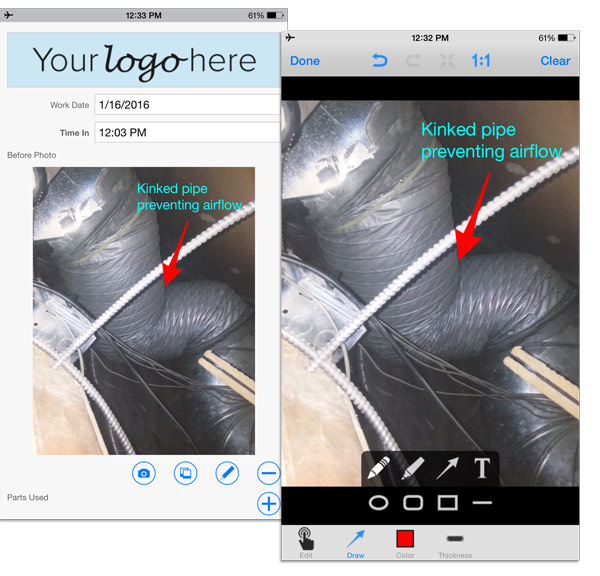 Our picture field also has features that let you ensure an image is captured where the user should be. You can set up your apps to prevent an image from being uploaded from the image library, so each photo taken within the app is new. You can also force a date/time stamp to be added to the photo, to increase transparency internally or to your clients or stakeholders.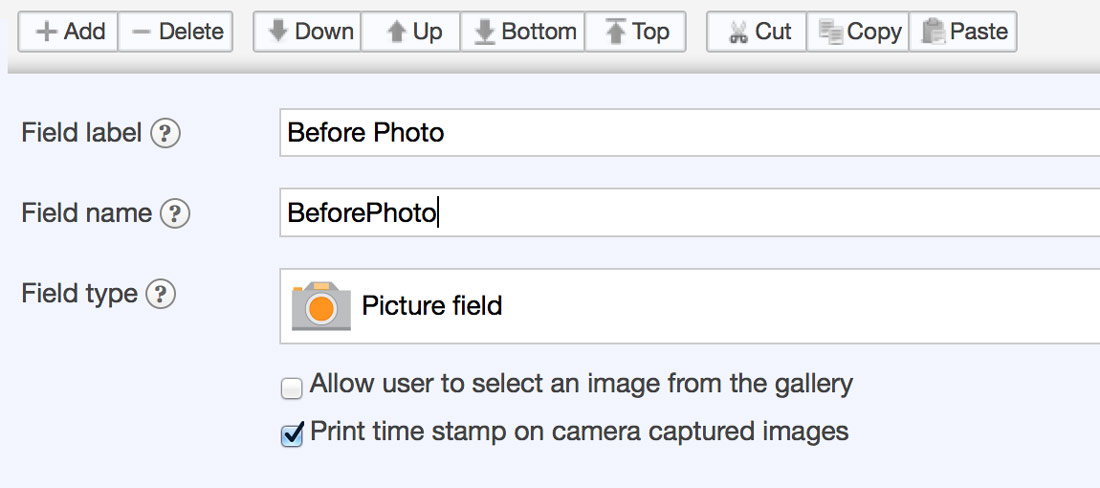 Advanced formula editing
Flowfinity already has some of the most advanced features available for writing custom formulas within mobile forms. You can use formulas in Flowfinity to perform powerful mathematical functions, custom logic, text operations, date/time functions, conversions, and more.
Our new enhanced editor makes it faster and easier to write formulas. With two keyboard strokes, you can access any of the fields that you've created in your mobile forms and use them in formulas, as well as access a variety of other functions.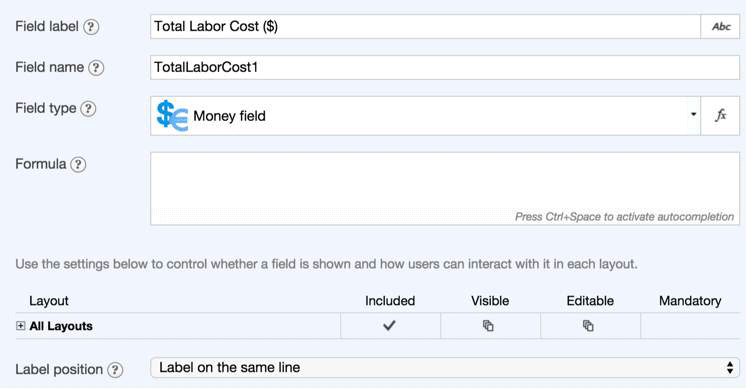 International language support
All new Flowfinity installations are in Unicode, which supports most languages used internationally including Chinese, Greek, Japanese, Korean, and more. You can now build enterprise mobile apps for users just about anywhere in the world.
Technical Advances
We've also made some important changes to support enterprise-class data analysis in the cloud or on-premises. SQL Server snapshot isolation is used to improve database performance for querying and processing large datasets.
Transform your business with mobile apps.
Related Links
« The Evolution of Smartphones: 12 Key Highlights
Top 6 Ways to Improve Retail Execution Management with Mobile Apps »